You would think that with all his expertise at bottoming, the BelAmi porn models would be lining up around the block to fuck Marcel Gassion. Today Ariel Vanean lets us in on a little secret….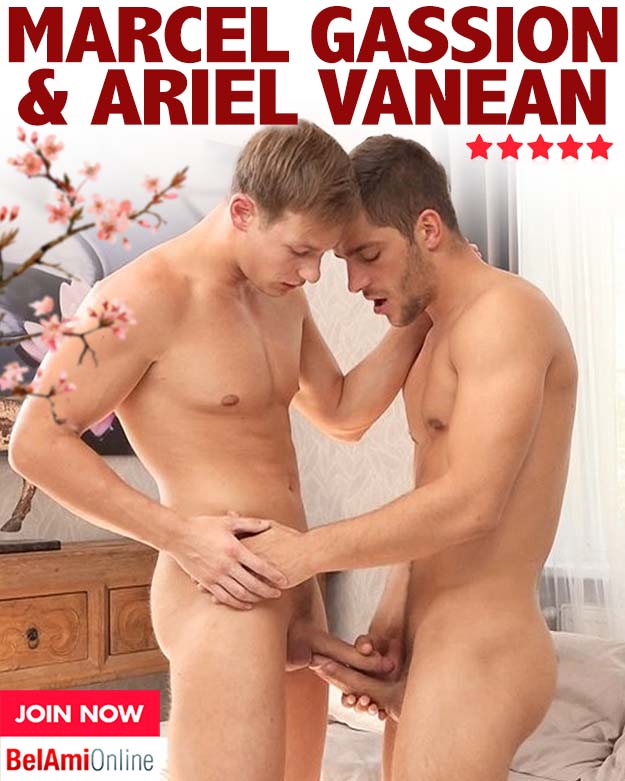 A lot of the guys are intimidated by Marcel Gassion's insatiable sexual appetite. They are not sure that they are going to measure up to his very demanding standards. At least lack of experience is not one of the things that Ariel Vanean has to be worried about. As it turns out he has been worrying about the wrong thing altogether. Becauce today Marcel is in the mood for topping!
For such a power bottom, Marcel Gassion shows that he is no slouch when it comes to topping as well and soon has Ariel gasping with pleasure as he works his magic on Ariel Vanean's hungry hole.
Hot boys, big dicks and daily content updates exclusively from BelAmiOnline.com!