Our BelAmi scene today with Pierre Cezanne and Derek Caravaggio gives us all a pretty accurate impression of life on a gay porn video set.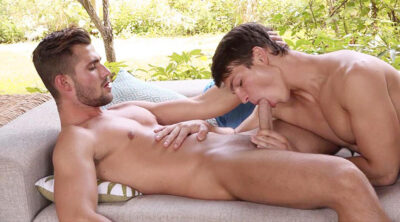 Things usually go pretty much to plan, but it is not uncommon for last-minute changes to be made as well. Derek Caravaggio is our late substitute here brought in to replace another porn model who forgot to turn up on time. But we won't shame them by naming them here.
Luckily for us, Derek Caravaggio is always ready to jump into the action, especially if it means getting his ass plowed by someone as sexy as Pierre Cezanne!
Hot boys, big dicks and daily content updates exclusively from BelAmiOnline.com!