Our BelAmi treat for the week is the ever-charming and handsome Tom Pollock. Sometimes it can get a little awkward when we schedule content for models who also work in the BelAmiOnline office. But it is never the case with Tom, who is more than happy to show off for all of us!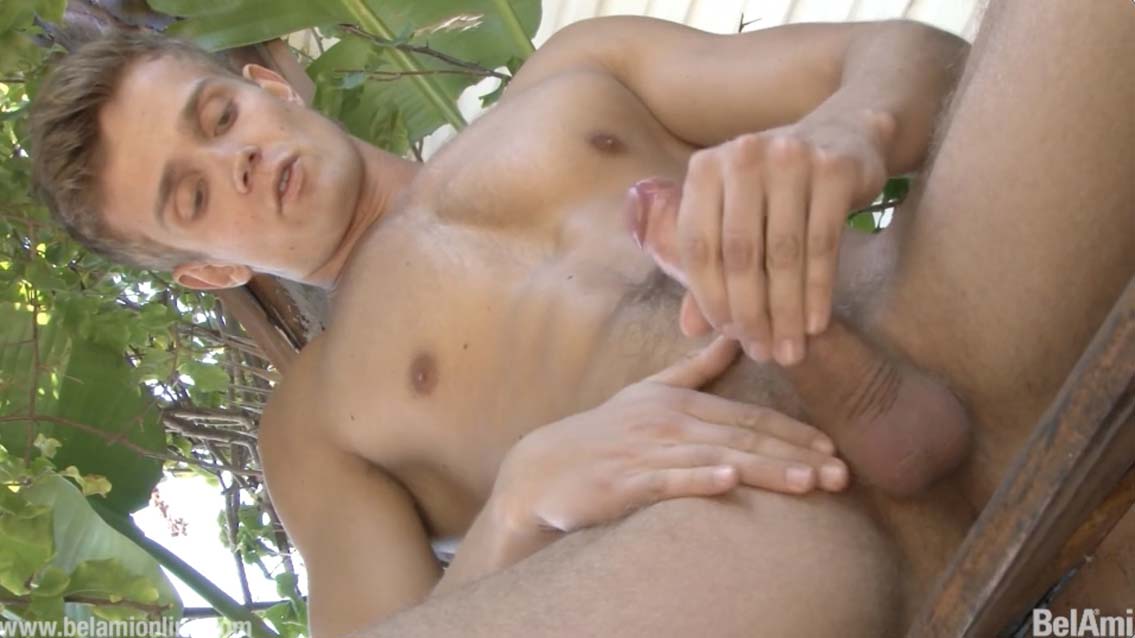 Apart from being tall, built, and handsome, Tom Pollock displays here a nice sense of humour and self-deprecation, which adds to his overall charm. For those of you who are not fans of guys who shave, this photo shoot should be a bonus. Tom is in full display of his soft, blond hair that covers most of his frontline.
The BelAmi cameraman today is ably assisted by the beautiful gay porn model Tim Campbell. Today he shows a definite gift for holding the reflector in just the right angle to get the very best shots!
Hot boys, big dicks and daily content updates exclusively from BelAmiOnline.com!