It has been a long time coming, but finally, Sven Basquiat and Jamie Durrell get the chance to show us that blonds truly do it better. We start off with Jamie catching up with Sven in the BelAmi Gym and taking a few pictures for a 'project' that he is working on.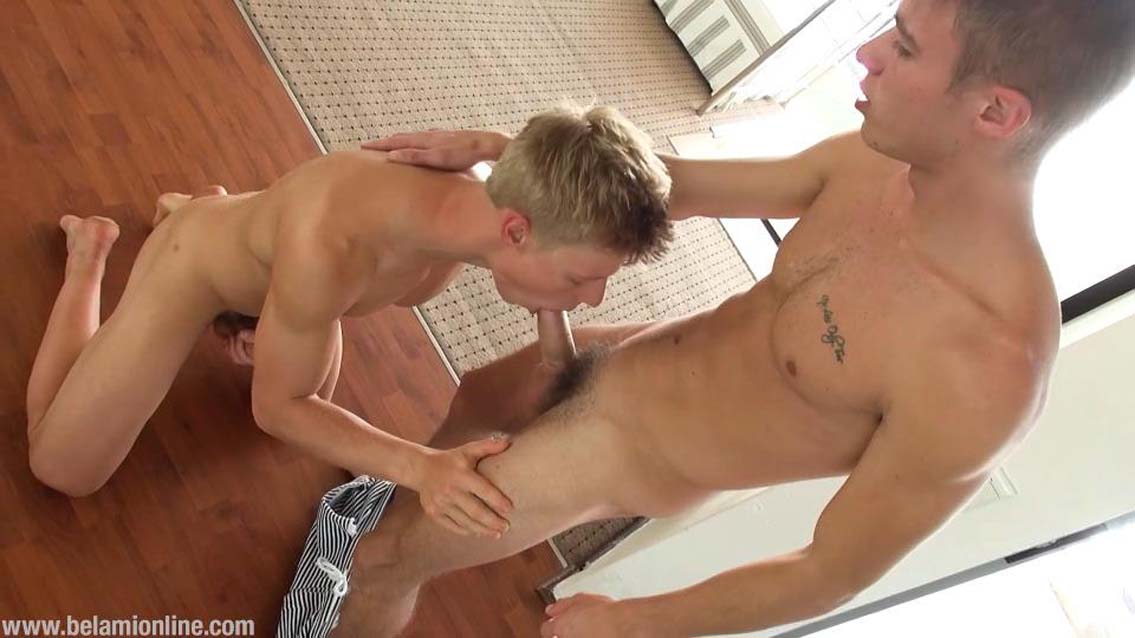 In reality, the project has nothing to do with taking pictures. But everything to do with adding new names to his list of conquests. In a true display of gymnastic sex, Sven Basquiat and Jamie Durrell give us a display of some of the most inventive and unusual positions to have sex in.
The most important thing is that Sven Basquiat and Jamie Durrell seem to be having a lot of fun. No matter how impossible the position would seem to us 'normal people' it certainly gives us a great view of 2 of BelAmiOnline's sexiest models.
Hot boys, big dicks and daily content updates exclusively from BelAmiOnline.com!