Our BelAmi Model Of The Week is Scott Bennet!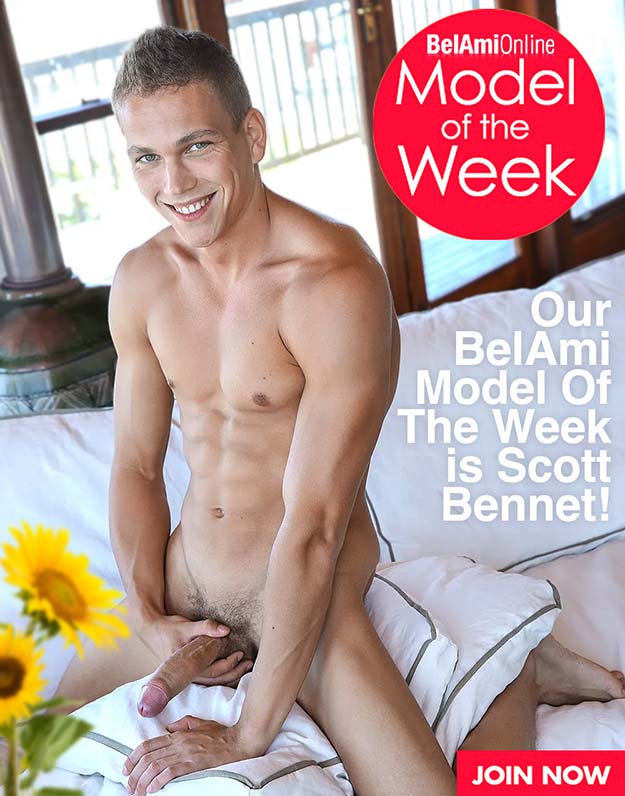 Always charming and handsome, Scott Bennet's cheeky grin gives him the aura of a naughty and very sexy imp about to get into some sort of mischief.
It has been a few years since Scott Bennet was actively filming with BelAmiOnline, but still they have a few treasures like this set of images and a couple of sex scenes to share with us.
Starting out on the Freshmen.net website, Scott Bennet soon became a very popular porn model, and filmed hardcore videos for both Freshmen and BelAmi for more than 7 years.
Hot boys, big dicks and daily content updates exclusively from BelAmiOnline.com!