Viggo Sorensen and Mark Laysson are a very special pairing as they arguably could possess the 2 cutest asses of BelAmi's current team of gay porn models. They are both very fit and athletic and enjoy the attention of other people admiring all the hard work they put into their physiques.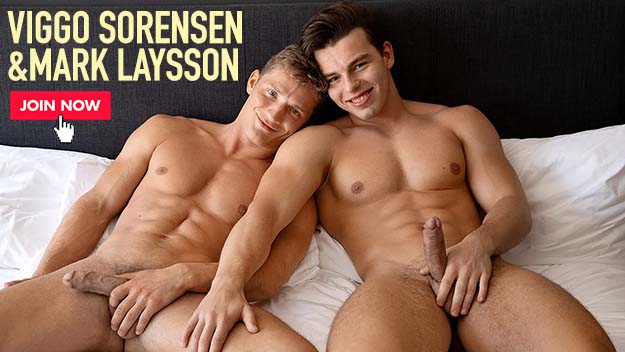 You will find plenty of other sex content with Viggo Sorensen at BelAmiOnline.com »
Mark Laysson is primarily a Freshmen.net guy, with just one hardcore scene on BelAmi with Dan Hilfiger that was premiered back in August this year.
Hot boys, big dicks and daily content updates exclusively from BelAmiOnline.com!