It is a rare treat to have 2 such sexy and charming models come back together and help start the week off in the right way.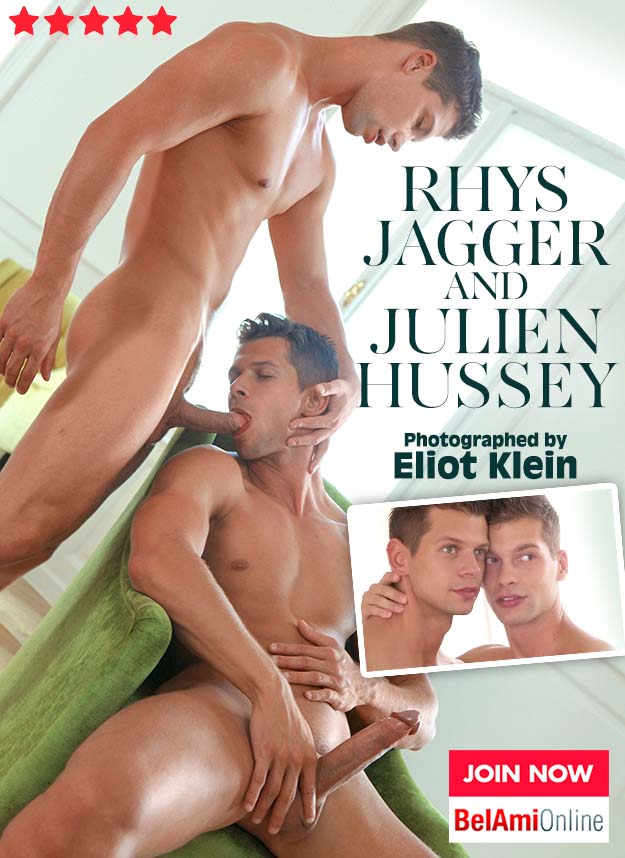 It has often been said that Rhys Jagger and Julien Hussey could be cousins and this BelAmi photoshoot from the summer of 2013 by Eliot Klein also illustrates that very well.
Both Rhys Jagger and Julien Hussey had a similar physique, full and luscious lips and charm that could seduce anyone. Even though they are from different countries their hometowns are not that far apart, just across the Slovak/Hungarian border, so maybe there is something more than just uncanny similarity going on here with these two.
Hot boys, big dicks and daily content updates exclusively from BelAmiOnline.com!