We are all ready for another busy Freshmen day on sunny Mykonos. After turning on the cameras, we discover that Allan Aimée, Jens Christensen, Kirk Gauguin and Matthieu Pique is ready.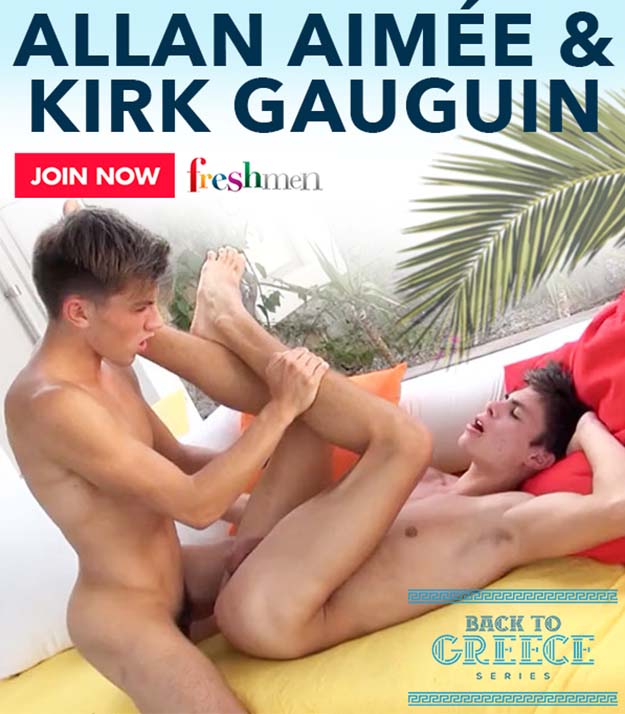 We soon find out why – the night before the Freshmen.net models had gone out to party again. Getting them out of their beds the next morning is no easy task for the crew.
But Kirk Gauguin and Matthieu Pique and the other Freshmen boys soon understand that there is no time to be wasted. So they quickly get themselves ready and finally start shooting. Luckily for us, they are young and look fabulous, regardless of how much sleep they've had!
Hot boys, big dicks and daily content updates exclusively from BelAmiOnline.com!