BelAmiOnline model Derek Caravaggio spots Serge Cavalli sunbathing by the pool and decides to make him the object of desire for the day. And who can blame him as the site of Serge lying exposed and aroused is almost too much for anyone to resist.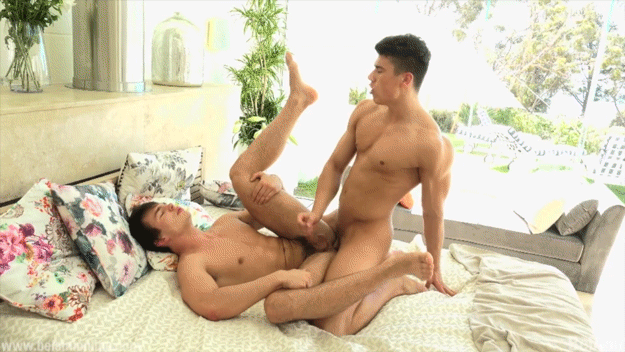 We would normally expect with this pairing to see Derek Caravaggio fucking Serge Cavalli. But they give us a bit of a surprise when Derek makes it clear that today, he wants to be the one who gets fucked!
Hot, sweaty sex, gorgeous BelAmi porn models and explosive cum shots make an appearance here. Serge Cavalli's ending today is he decides that he has to eat all the cum spilled, both his and Derek Caravaggio's!
Hot boys, big dicks and daily content updates exclusively from BelAmiOnline.com!